Thinking about a dear friend who's birthday is today. I fondly remember all the days, nights, weeks and occasional month that he'd spend on our couch when Tom was alive. I remember caring for him and watching over him as he lay on our couch kicking a horrible drug addiction. I think of all the holiday meals he ate with us and chuckle as I remember him standing over me as I made handmade chocolates and candies for Halloween one year. He watched intently for quite a while and then said very seriously, "Sis, you know you can buy candy already made and wrapped, right?" I remember Jeremiah laying beside him on the living room floor as they watched Star Wars for the 100th time. I remember him being there protecting everything as Tom lay in the hospital when he had the shooting accident, I remember him holding me as I cried when Tom was ill. I remember him protecting me during a very dark time that few people know about. I remember all of us sitting at my kitchen table together as I read his tarot cards when we were all lost and, Praise the Lord, I remember Tom being so excited as he told me about Victors salvation. I remember the hours and hours after that when we'd all sit up and talk about the Lord and things of the bible.
So many memories over so many years.
I miss our long talks, the laughter, the tears and the love we had for each other and for Tom, my husband and his bro. He was a deep source of comfort, strength and encouragement for me after Tom died. I hope I gave him a little of that back as he struggled with the illness that so painfully took his life.
I miss him.
I am blessed to have known him. My life is fuller for it. .
Happy Birthday Victor, I'll see you at the great reunion~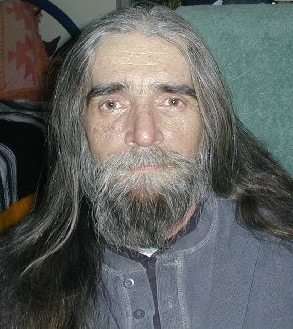 .This was the last picture taken of Victor.  He died within months after it was taken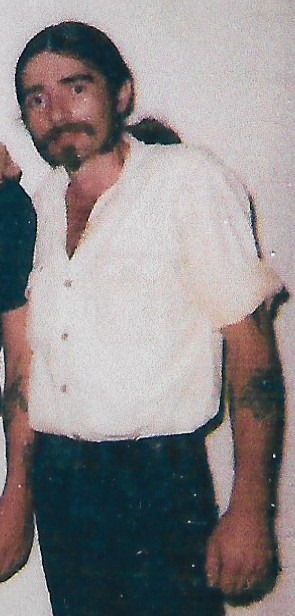 A young Victor….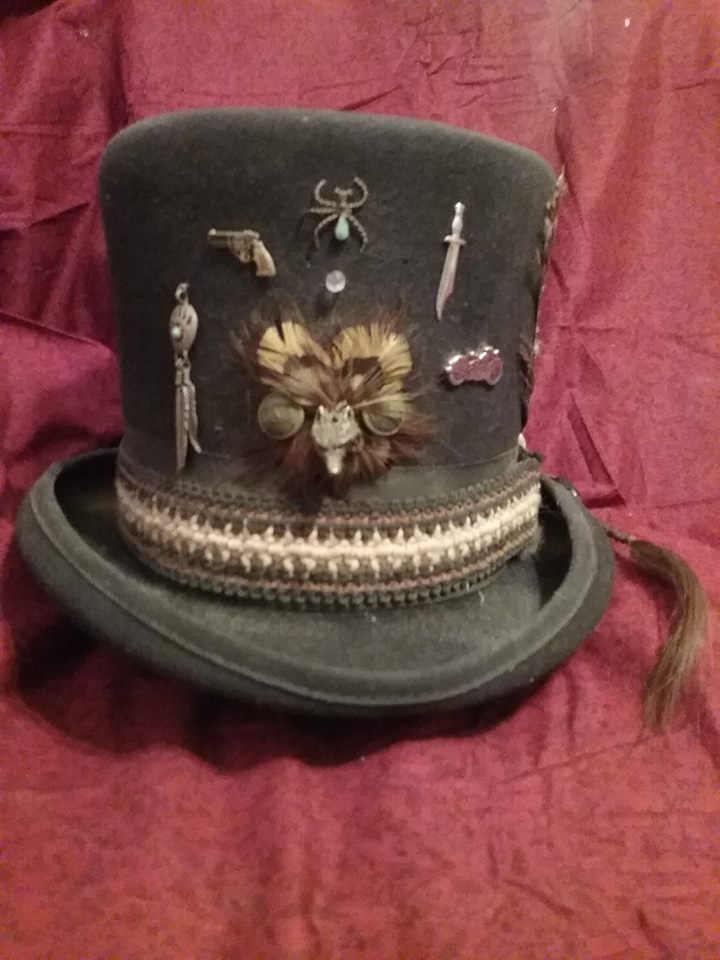 Victors party hat with a braid made up of his, Toms & Lucky's hair attached at the back. He made a special trip into town to give it to me. He spent the day with us and then got a picture of me wearing the hat so he would have it to carry with him from then on since he would no longer have the hat itself. It was the last time I saw him as he died shortly after that.