Yesterday I finished this single crochet graphgan of a colorful unicorn.  Turned out okay. I spent most of the day organizing my yarn and crochet supplies but I did start on another crochet project.  There's always so much to do for Christmas, but it's a happy bizzy because I'm making gifts for others. Seems no matter how early I start though I end up rushing like crazy to get everything done in time. 
I'm just hours away from finishing an appliqued  Gnome themed quilt.    As soon as it's done I'll post pictures of it.  It won't be long – I just have a tiny bit of hand work to do.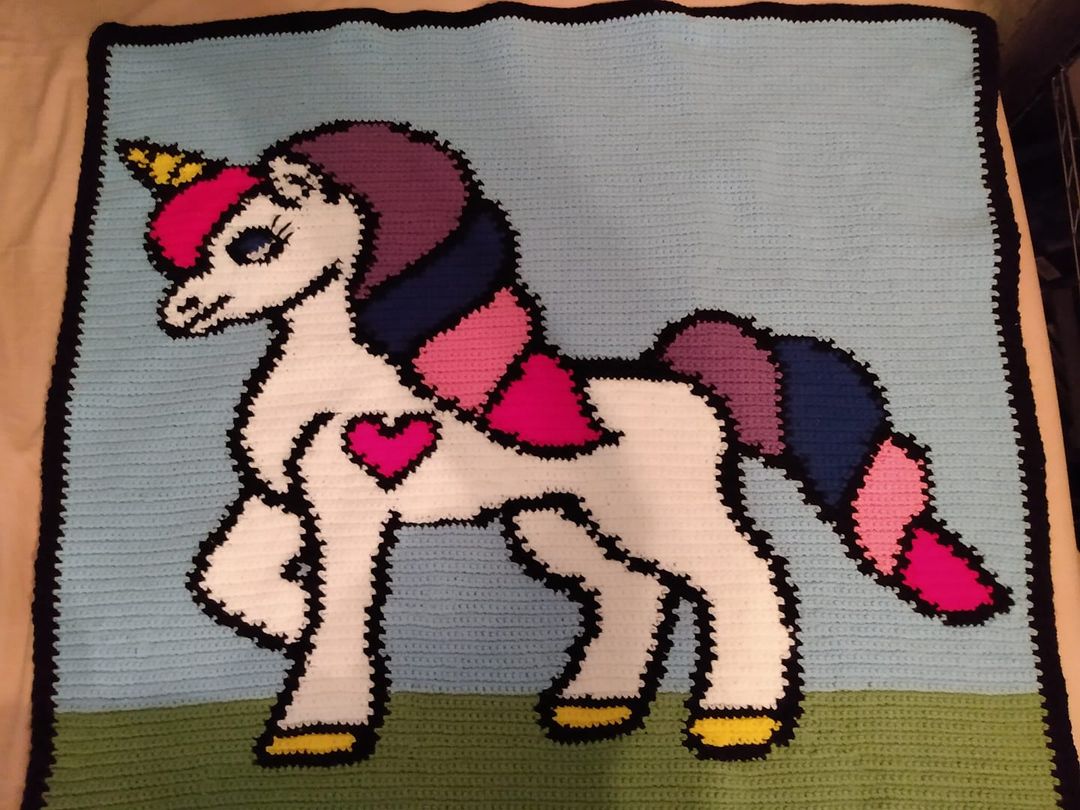 What about you-are you working on Christmas gifts yet?  I'd love to see some of your  projects. I know you're all so creative!