disclaimer:
This site & page is not in any way part of, sponsored by,
or promoted by City of North Las Vegas or

the Neighborhood Recreation Center.
__________________________________________________
WELCOME
to the

information page for the sewing and quilting classes that I teach at the

NEIGHBORHOOD RECREATION CENTER 
1638 N. Bruce St.
North Las Vegas, NV 89030
Phone: (702) 633-1600
Both the sewing classes and the quilting classes are beginner classes.  You do not need to be experienced in sewing to join. Simply bring a willing spirit and a desire to learn.  You will be amazed at how quickly it will all make sense. 
If you already know how  to sew and would like to join us just for the fun of it and to be around like minded people please bring the project you're working on and come be a part of the class. You are more than welcome.  
Check out a few of the pictures posted here to view some of the great projects completed by a few of my students.  Oh, and don't worry about your picture being posted because unless I get your permission first your face will not be shown.  
If you have any questions please feel free to call me.  If I don't answer be sure to leave a message and I WILL get back to you asap. 
Rhonda
702-281-4854
_____________________
GENTLE REMINDER: 
PLEASE–Do not wear anything that has a fragrance –  
i.e. perfume, body sprays, lotions, etc. 
or I will have to ask you to leave due to my lung problems. 
Thank you for your understanding.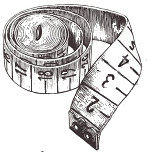 _______________________________
HOME
_____________________
Next Project for the Sewing Class
Will start 6/10
Phoebe Bag—pattern is free on line.
The finished size of bag is 14" wide x 12" tall x 3" deep
Materials needed:
1/2 yard for exterior
1/2 yard for lining
1/2 yard fusible interfacing
sew on snaps or sew in Velcro for closure
Next Project for the Sewing Class
Will start April 22nd
You will need………. 2 1/2 to 3 fat quarters of one color of your choice for front, back and wings
                               1 fat quarter of another contrasting color for tummy
                               scraps of either orange or yellow for feet and beak
                               scraps of white and black for eyes
                               iron on interfacing
                               polyfill toy stuffing
                               thread to match as needed
The Neighborhood Recreation Center is in the process of adding additional Quilting classes on Tuesdays 5pm to 7 pm and Sewing Classes on Thursdays 5 pm to 7pm. If you are not a senior or if you are unable to attend morning classes please call the center for registration information asap because the classes are to begin in April 2019. The phone number is 702-633-1600
UPDATE:  The NEW BEGINNERS SEWING CLASS will begin April 4th, 2019.  Registration is NOW!
_______________________________
_____________________