The four snowpeople I was crocheting for Christmas gifts are complete.  
Snowman-the first one I created: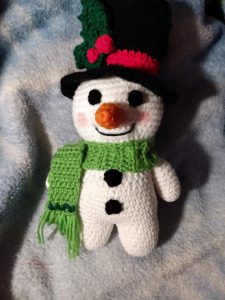 Snow lady completed  but I didn't like the look so I changed a few things….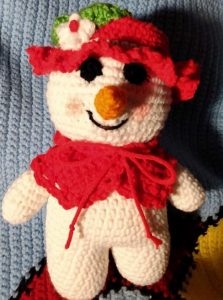 and she ended up like this. I like her much better.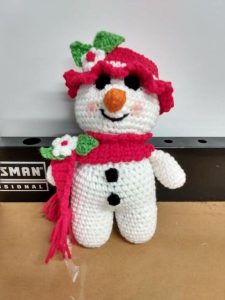 Snow lady # 2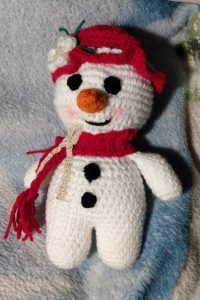 Snowlady #3 completed but again I didn't like the finished look: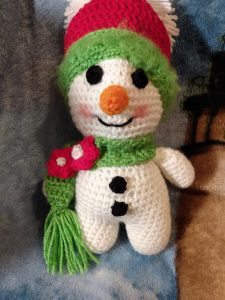 so I took off the hat and changed a few things and I like her better.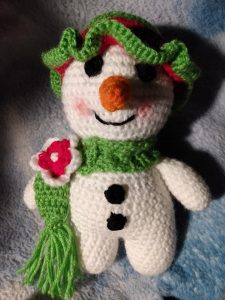 Ready to wrap for Christmas.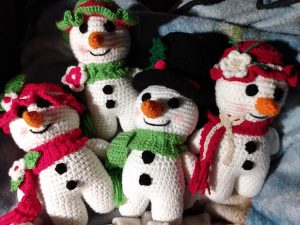 I'm also sewing Christmas gifts but I crochet at night because it's warmer in bed.  Plus when my breathing needs help I stay in my bedroom with my air purifier running.  Winter has  always been an issue for me but now it's more so an issue.  I've had winter allergies for as long as I can remember but now the cold air causes breathing and  asthma issues  so crocheting keeps me busy and productive when I retreat to  my room.
Enough about me………
What are YOU working on for Christmas? I'd love to see some pictures of your work.