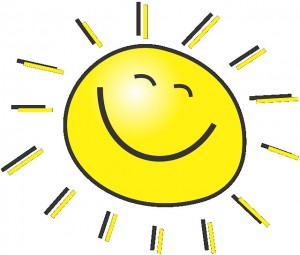 Good morning everyone.
It's Saturday-YAY!
I get to  pick up a few items from the store so I'm headed out early to, hopefully, beat the crowds, then it's back home to SEW – SEW – SEW! 
I am working on an applique quilt. The applique pieces are sewn down to the background fabric  and now  I'm adding extra stitching to give each block a little "pop". I always enjoy the creativity of adding extra stitching, embroidery and/or embellishments such as buttons, lace etc. to make each block a little more my own. I  won't be adding buttons or anything that could be a choking hazard on this quilt because it will probably be sold as a quilt for a baby or  young child.   I'll try to remember to take a few pictures along the way but often I get focused on sewing and forget.  (sorry)
I won't spend all day on the quilt though because I need to make another fabric storage pod  but this time I'll be placing  piping around the top edge. It will be used as an example in my sewing class for a lesson on how to make your own piping and how to insert it into the seams of whatever you are sewing.  I also need  to get  started on a few simple outfits for the American girl dolls that are on their way from Washington State to join my family. 
(THANK YOU LIZZIE for your generosity and kindness.  They will be well cared for.  )
I will be teaching my sewing class how to read a pattern and garment sewing techniques using 18 inch dolls soon so I need to get a few samples ready for those class lessons. HAPPY "BIZZY" ME 🙂  
Gotta run everyone. I pray each one of you have a wonderful day.  Until next time….