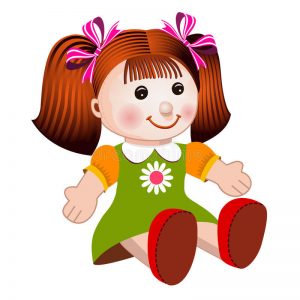 Good Morning everyone! It's early Wednesday morning and I can't wait to start sewing.
I received 2 little 18 inch dolls yesterday afternoon in the mail.    They had been gently loved by 2 precious little ladies who were willing to let them  come live with me so their  nana boxed them up and shipped them all the way from Washington State. THANK YOU Nana Lizzie.   
As soon as they arrived I cleaned them up , got their hair all combed and up in neat little ponytails and now today I get to begin making  new clothes for them.  I will post before and after pictures once I have a few new items for them to wear. 🙂 
Why would 2 dollies travel from Washington to relocate in Vegas you ask?  They are here to  help  me in the sewing class that I teach. They will be used for fittings and to model clothing  samples  that I make for my students.  Thought sewing for dolls is a little different that sewing full sized items making clothes for   larger sized dolls can be a great way to learn how to read patterns and many "how tos" of different sewing techniques without the expense of making  full size garments.   Even basic  lessons on draping will be touched on in class since the rec center I work at purchased a doll sized dress form  for us to use.   Once the lessons are learned the knowledge is easily transferred to making full sized personal items. 
It's time for me to get  my "handz bizzy"  sewing so until next time everyone