All rights reserved.  These doodles and drawings are  MY original work and  may not be 
copied or changed without express permission from me.
Thank You for respecting these limitations!!
My dad drew very well. I have a couple of sketches he did that my grandmother saved for me and they are really good.  I didn't get much of his talent in that area but both my sons did, they are amazing artists. As for me, I'm rather average when it comes to drawing but I've never let that stop me from trying. I find it funny how so many people are into Zentangle and coloring now because for as far back as I can remember I "doodled" a lot and enjoyed coloring.  I guess that's one of the many reasons I like card design……the art and coloring.
I have many pictures that I have drawn over the years that I won't be able to add because that are too faded to scan in well but I have a few  recent ones that,hopefully will scan fairly well, so starting today I'll scan and post some of my doodles and drawings here, for storage and, just for the fun of it.
(click on picture to enlarge then use your back button to come back to the page)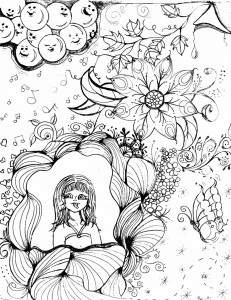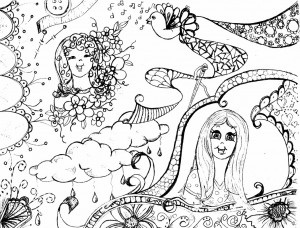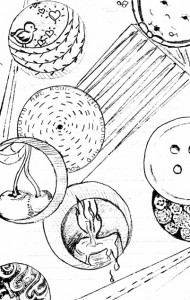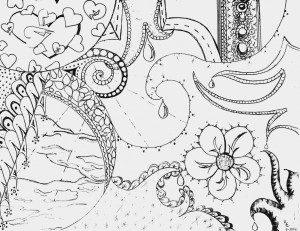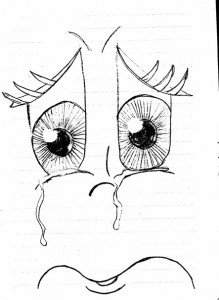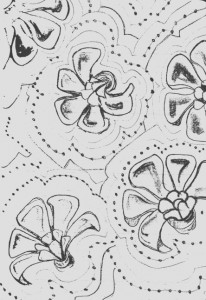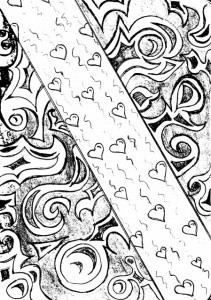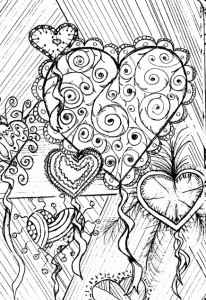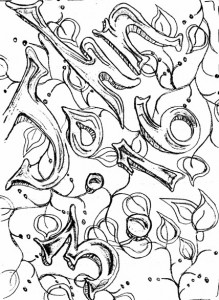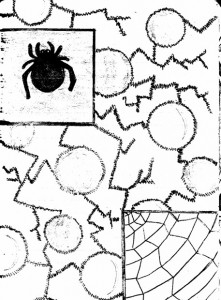 ___________________________________
_______________________________
OLD ART WORK …(the pencil drawings are from 1991—the colored drawings are more current maybe 2013ish)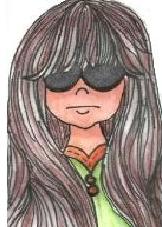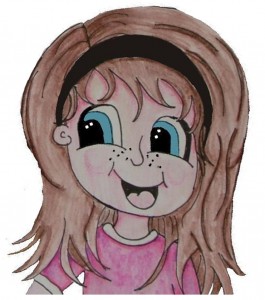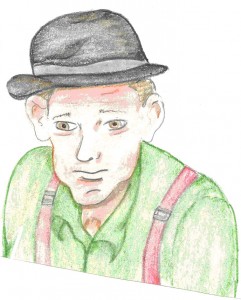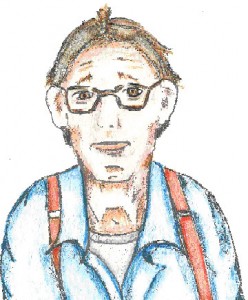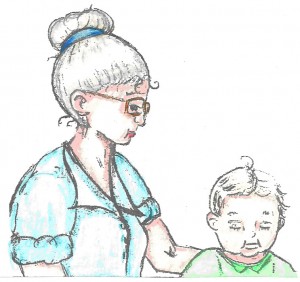 ____________________________________________________
____________________________________________________
June 1, 2016 ——->Four Dress Designs by me…………………  someday to become real dresses….   🙂
_________________________________
_____________________________________________
7/10/ 2016