Over the years I've had people, that know I sew, give me fabric and misc. sewing supplies when they or someone they know are cleaning out their own sewing rooms. Their generosity  has supplied me with a lot of fabric which has been and continues to be  a huge blessing!
In an attempt to use the kindness  of those that have given so much,  to be a blessing to others, I decided  quite awhile ago to set aside Fridays as my  "Sew 2 Donate" day.   I try to give directly to families or individuals that I know need a little help or encouragement but I also give to a few charities. I  simply want to give a little back  out of the abundance of what has been given to me
Recently, I guess because I've mentioned my "Sew 2 Donate" Fridays on  facebook ,  I've had people ask if they can donate money to help me to purchase supplies for my "Sew 2 Donate" Fridays.   You are all very kind and I appreciate the offers but I am not a non-profit and am not set up to accept such offers. I am, after all,  using donated fabric to begin with.  I am humbled by the kindness and love of so many.  Thank you so much. If I ever become non- profit I will let you all know. In the meantime  if you know someone that is going to throw out new cotton fabric, new cotton batting, new polyfiber stuffing or thread please have them contact me.  I can use those supplies to  make  quilts, children's clothing and even a few toys to those in need. . Thanks again.
Much love to all of you and MANY prayers!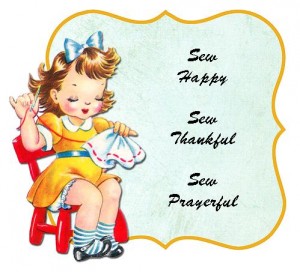 .