All my little pieces are ready to be turned and pressed.  Once that's finished I will cut the background fabric, the batting,  glue baste everything down and start sewing.  Sounds like a lot of steps to go  but they don't take that long and I enjoy each one.   I really do like applique work.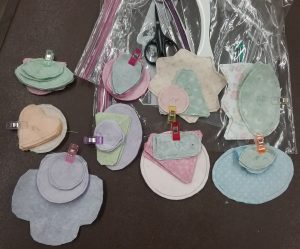 Now though it's time for work.  Today we'll be starting the little fabric storage pods.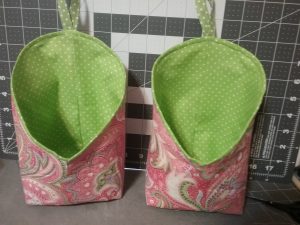 Have a great day everyone and….