I'm just not feeling well and I think I'm getting a sty on my right eye. I haven't had one for years. I had forgotten how  uncomfortable they are!
All in all it's been another do nothing type of day except a little doodling which makes be feel very unproductive. Not a feeling I enjoy at all.   Prayerfully I'll get over this "yuck" soon.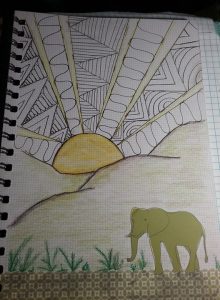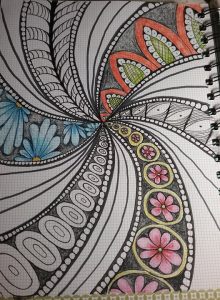 I'm off to put a warm cloth on my eye and attempt to get some rest.