UPDATE on this post: The day that  I posted this someone very kindly offered to help me purchase the infant clothing form.  So wonderfully kind.  I am so blessed. 
  I don't think my job is going to come back anytime soon and it seems the number of people needing facemasks made has fallen so I need to find another way to bring in some income. 
I read somewhere that even when money is tight people will spend  money on a few things:  makeup, pet supplies, wedding items and gifts for the birth of a child. I have no interest in attemping to sell makeup, pet supplies from China are still available  at pet stores for a much cheaper price than I can make them, wedding items are many times made by crafty friends and family so that leaves me with baby items. 
Sewing and designing clothing is where my experience and interest is so creating custom baby clothing is the best and easy choice.  Now, I need to decide if purchasing a baby clothing form is doable.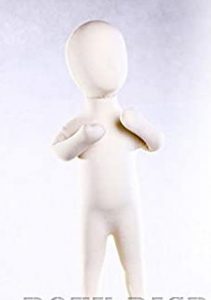 The cost is much more than I have to spend at this time but it would make the designing easier and it would make the pictures of the finished item much more attactive.  Decisions, decisions. 
Post Tagged with
#babyclothes
,
#bizzyhandz
,
#bizzysewing
,
#blessed
,
#custombabyclothes
,
#decisions
,
#God'sprovision
,
#handmade
,
#Ilovetosew
,
#rhondaembs
,
sewing